Belloccio High Definition Medium Shade Makeup Concealer 5 gram Jar - Conceal Imperfections, Hide Blemishes, Dark Under Eye Circles, Cosmetic Cream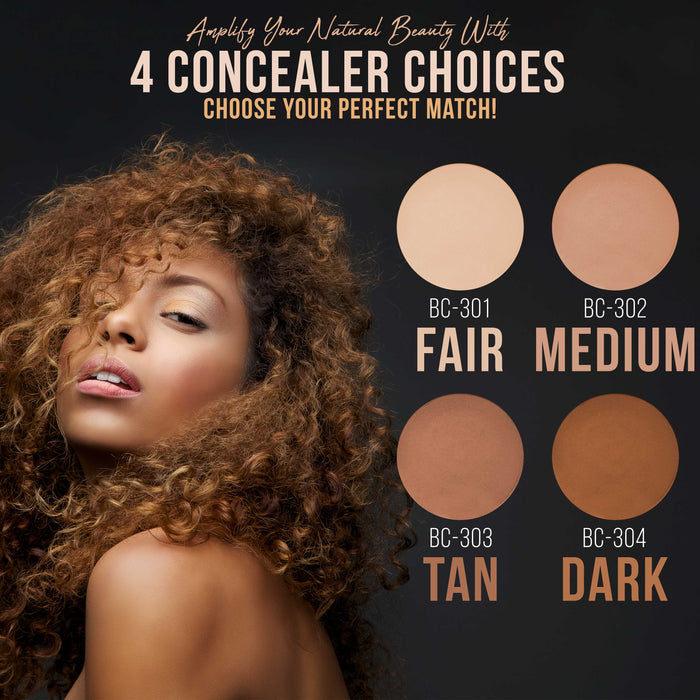 Belloccio High Definition Medium Shade Makeup Concealer 5 gram Jar - Conceal Imperfections, Hide Blemishes, Dark Under Eye Circles, Cosmetic Cream
Your everyday low price:
USA OWNED & OPERATED
Since 1974
5 gram jar of Belloccio's high definition medium shade concealer that's perfect for hiding under eye circles and other hard to hide blemishes before airbrushing on your foundation.
Our medium shade concealer is meant to be used along with Belloccio's medium shade airbrush foundation set, as the concealers medium shade fits within the 4 medium color shades in that foundation set.
Apply our concealer first to hard to hide blemishes before airbrushing, as this will allow you to apply less airbrush makeup to get the look that you desire.
Lightweight cream concealer that goes on smoothly and blends inperfectly for natural coverage. Reduces the look of under eye shadows and puffiness.
Apply with a sponge, brush or with your fingertips at the inner and outer corners of the eyes to eliminate dark circles.
Weight: 0.05 lb