Belloccio Airbrush Makeup Finishing Spray & Setting Mist, 1 oz. Bottle - Long Lasting, Prevents Smudging and Fading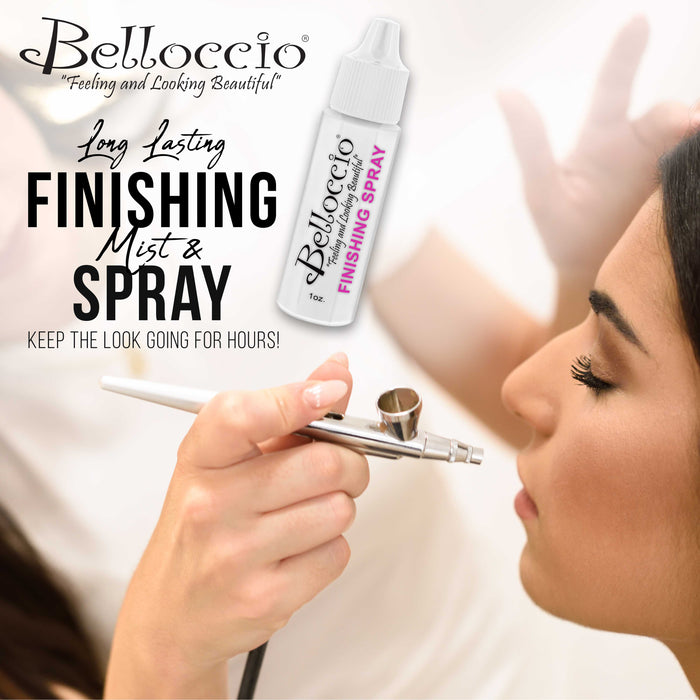 Belloccio Airbrush Makeup Finishing Spray & Setting Mist, 1 oz. Bottle - Long Lasting, Prevents Smudging and Fading
Your everyday low price:
USA OWNED & OPERATED
Since 1974
A lightweight refreshing airbrush finishing spray that sets your makeup, so it stays in place and looks fresh all day.
Belloccio's finishing spray is designed for use in a airbrush after applying makeup. It comes in a 1 ounce bottle with a dripper tip.
It prevents smudging, creasing and fading throughout the day, making it ideal for use at special events and weddings tominimize the need for any touch ups.
Long lasting formula that's safe and effective for all skin types.
How to apply: Add 6 to 8 drops of finishing spray into the airbrush cup, then hold airbrush 8 to 10 inches from your face and move the airbrush in a circular motion while applying one or two light layers of the finishing spray on your face. Always close your eyes while spraying.
Weight: 0.1 lb