TCP Global Paint Touch Up Micro Brushes, 100 Superfine 1.0 mm Tip Size White Brush Applicators - Auto Body Shop, Auto Car Detailing, Hobby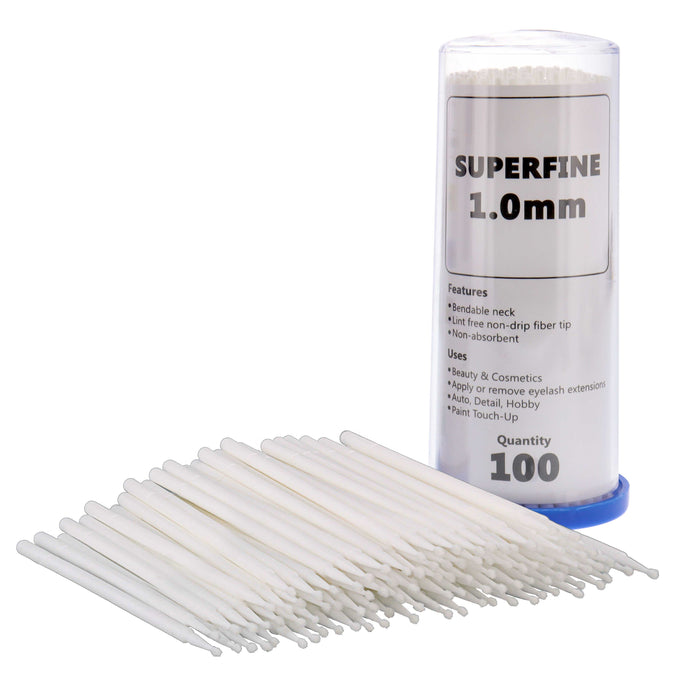 TCP Global Paint Touch Up Micro Brushes, 100 Superfine 1.0 mm Tip Size White Brush Applicators - Auto Body Shop, Auto Car Detailing, Hobby
Your everyday low price:
USA OWNED & OPERATED
Since 1974
100 Pack of premium quality disposable paint touch-up micro brushes. 4" long white brushes with superfine 1.0 mm size tips and a bendable neck.
Applicator brushes are lint free, have a non-drip fiber tip with non-absorbing fibers. Jar allows one brush to be dispensed at a time.
Tips can easily be bent into any angle allowing you to reach small and hard to reach areas, which enables accurate placement of paint, sealants, solvent, glue, adhesive and lubricant.
Perfect for automobile paint touch-up, auto detailing, painting small hobby projects or for cleaning dust, dirt and grime out of small hard to reach spaces.
The precision tip of a micro brush makes them ideal for a variety of other uses, such as cosmetics for applying or removing eyelash extensions or makeup.
Weight: 0.17 lb